When it comes to love, Aquarius is a funny creature
You're an idealist who believes in true love, and you're always searching for a best friend and soulmate in one. On the other hand, your air sign rules casual connections, and you guard your independence fiercely. While you have friends by the thousands and you're totally laid-back around them, you can be neurotic and unpredictable with your romantic partners.
Aquarius Love Horoscopes: Dating, Sex, Breakups & More
So you're dating an Aquarius or want to be. Here's our guide to navigating first moves, knowing if it's reciprocal, flirting and memorable date ideas.
An Aquarius friendship has many layers, if you are ready to go deep. We threw in a gift guide for your Aquarius friend, too.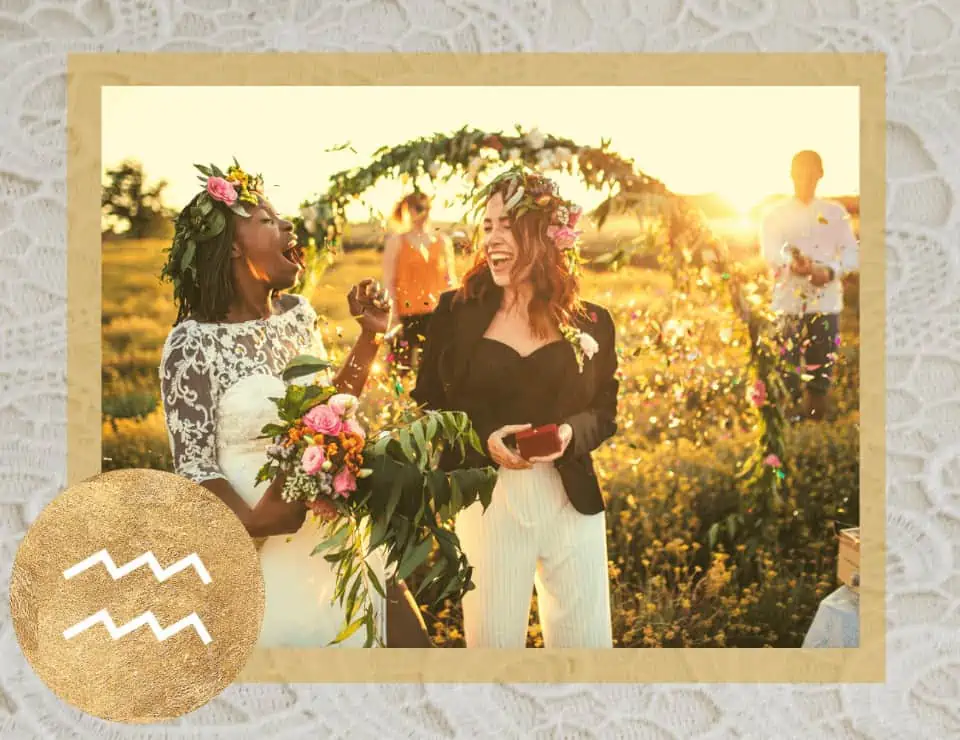 Forget tradition. If Aquarius is getting married, you're doing it your way. Here are the 5 essential components of the Aquarius wedding planner.
Because they know so many people and are naturally flirty, Aquarius is often branded a cheater—even when they're not one. Reasons why Aquarius cheats.
The Aquarius breakup rattles you no matter how cool you are. Three surefire tips for recovery from an Aquarius breakup.
Read your Aquarius Monthly Love Horoscope
Love Matcher
Are Your Signs Compatible?
Find your best astrology match! Unlock the horoscope compatibility of any couple. Are you soulmates, twin flames or better off as friends? Get a free, detailed report instantly!
See another sign's Love Horoscope