What does your 2018 Gemini horoscope have in store for your Sun sign? Getting healthy, fit and organized will be your new adventure, as you set yourself up for success. Plus, a chance to make serious financial moves and deepen your relationships.
Adapted from The AstroTwins' 2018 Planetary Planner
Taking care of business! That's your M.O. during this serious-minded year, which will shine a spotlight on your health, habits and work processes. If you're a DIY Gemini multitasker, this year will teach you how to delegate to a capable crew. Asking for help is the hardest part; once you see your life running like a well-oiled machine, you'll wonder what took you so long. Relationships could get super-serious and take you into new levels of trust and togetherness—provided you don't go running for the hills. You may need to breathe through a few "What have I gotten myself into?" moments, but the Zen transformation will come by sticking out these emotional peaks and valleys. Take those complex feelings to the gym, the yoga mat, the meditation altar, the spiritual healer…you can do it, Gemini! Writing could also be a huge catharsis for any thorny issues you're attempting to untangle. By the end of the year, a golden era for partnerships will begin. Bring on the dynamic duos!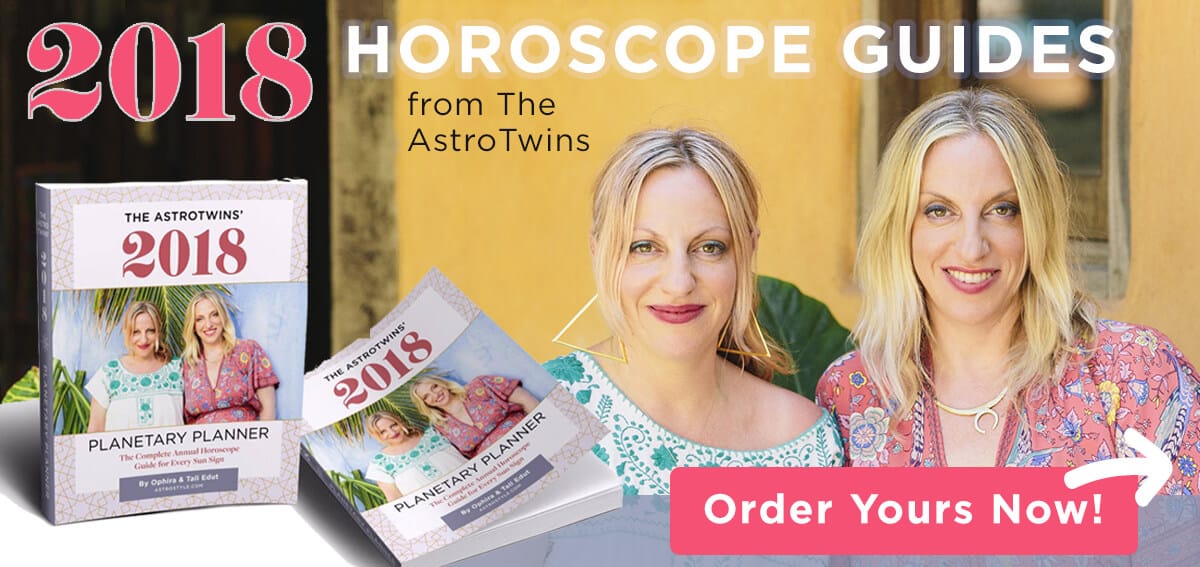 LOVE & RELATIONSHIPS
The good news: Tough Saturn has ended a three-year trek through your opposite sign of Sagittarius, a challenging cycle that put your partnerships to the test. And in November, lucky Jupiter arrives, attracting exciting growth and long-term prospects. But your work's not done: Saturn is now in your eighth house of intimacy, teaching your tough but crucial lessons about how relationships are built to last. Prepare to face any fears and trust issues, clearing the path for happily-ever-after through hard work and humility.
MONEY & CAREER
New work opportunities arise this year, as enterprising Jupiter visits your diligent sixth house. You're learning to delegate, organize and run life like a well-oiled machine. Bored or between gigs? You might just take an interim "bridge job" to pay the bills while you figure out your next moves. July's eclipse in your money house could bring an exciting opportunity—a good reason not to rush into anything too permanent! With studious Saturn in your long-term wealth zone, it's time to learn more about investing, real estate and passive income. You could get serious about paying off debt and building a nest egg.
HEALTH & WELLNESS
Lunges, squats and Burpees, oh my! Expansive Jupiter is in your sixth house of health and fitness, pushing you to make wellness an adventure. Clean eating and plenty of movement are the stars' prescription for happiness—and all the better if you can run around outdoors! Fresh air and nature will reset you, and with innovative Uranus starting an eight-year visit to your holistic and mystical twelfth house this May, contemplative time near water can soothe your soul.
FAMILY & FRIENDS
Sift through your inner circle—and tighten the borders a bit. Stern Saturn and shadowy Pluto in your intimate eighth house reveals the leakers and haters in your midst. Have you been too quick to trust? A few loyalty tests wouldn't hurt, Gemini. Fascinating new friends could pop up, both locally and from afar, thanks to four of this year's eclipses that draw inspiring kindred spirits your way.
Get your complete 2018 Gemini horoscope from The AstroTwins: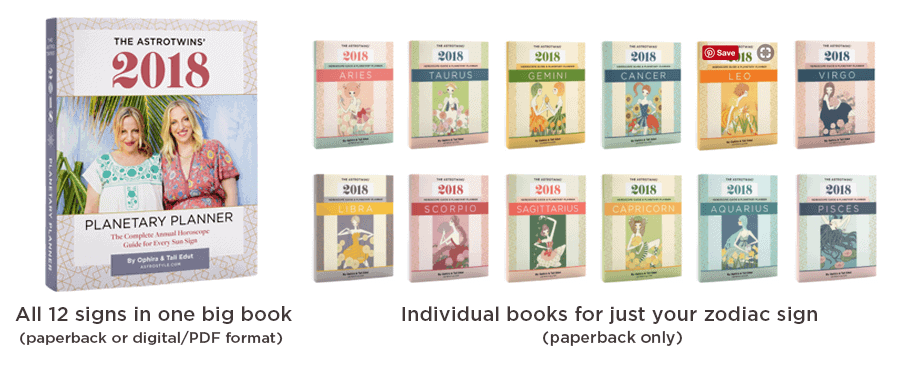 The AstroTwins' 2018 Planetary Planner is your horoscope guide to the entire year, with the most important dates and opportunities spelled out. Never miss a star-powered moment again! Order a book for just your sign or the complete 2018 Planner with forecasts for all 12 signs!