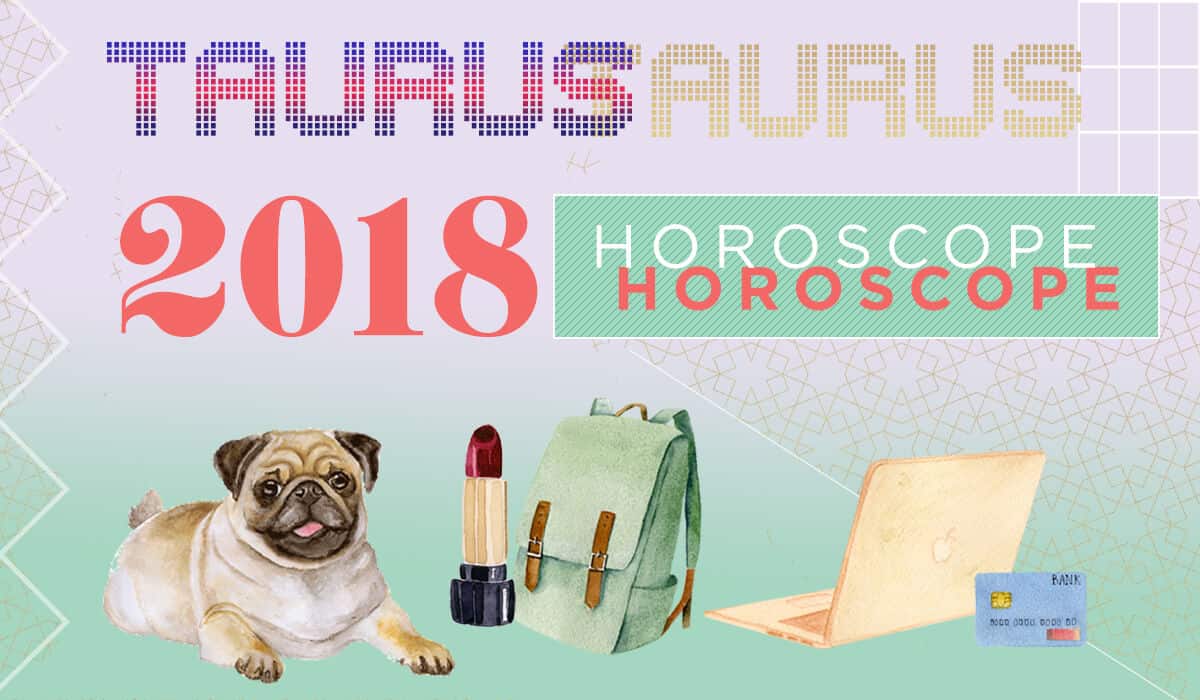 What does your 2018 Taurus horoscope say for your Sun sign? It's all about relationships in the coming year—but there will also be exciting changes to your career, family and personal goals. Get ready for your reinvention tour!
Adapted from The AstroTwins' 2018 Planetary Planner
Better together! In 2018, two is your magic number—whether for love, work or a stimulating creative project. You're connecting with vibrant new people, some of them wildly different than you or your usual crowd. For once, those differences feel more magical than threatening. Your existing relationships could also deepen, as you get to know new dimensions of old friends or longtime companions. But that's not the only change coming in 2018. In May, revolutionary Uranus enters Taurus until 2026—its first visit to your sign in 77 years! A brand-new Bull could be charging in; you could revamp everything from your appearance to your career path to your beliefs during this eye-opening phase. Eclipses will also sweep through your home, family and professional sectors, helping you fashion a new work-life balance.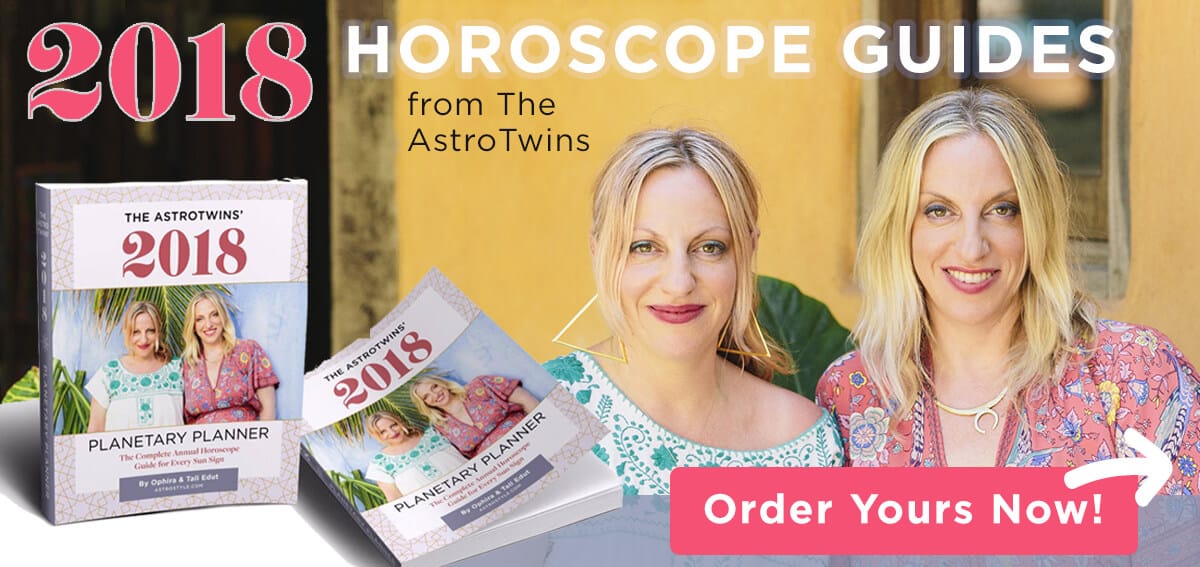 LOVE & RELATIONSHIPS
Relationships take center stage in 2018, as lucky Jupiter soars through the committed zones of your chart all year. This is a refreshing change, as you've had restrictive Saturn here from 2012 to 2017, making companionship feel like an uphill climb. Battle scars and hard-won lessons have left you wiser, and you can apply this self-knowledge to happy, healthy partnerships in 2018—at last!
MONEY & CAREER
Partnerships prosper with lucky Jupiter attracting new collaborators, possibly from afar. But save room for your solo projects, too: Pioneering Uranus enters Taurus for the first time in 77 years mid-May, blessing you with influencer status until 2026. An indie project could put your name on the map. With structured Saturn in your entrepreneurial ninth house all year, you may slowly but steadily build the foundation of your own enterprise. Two eclipses in your career corner this year can bring job changes and unexpected offers—even a brand new professional path.
HEALTH & WELLNESS
Adventurous Jupiter spent most of 2017 in your sixth house of health, pushing you to develop better habits or tend to your wellbeing. This year, you'll stay fit with the help of your friends. Combine exercising and healthy eating with socializing. Meet a friend for a bike ride instead of at the bar, or combine a conference call with a power walk instead of zoning out at your desk. Changemaker Uranus in your first house of appearances could inspire an extreme makeover this summer or fall.
FAMILY & FRIENDS
With your passion projects and partnerships percolating, you won't have much time to touch down at home base. But domestic matters take the stage in January and August, when a pair of eclipses may bring a move, renovations or quality time with family. Your relationship with your mother, a child or a female relative is in the spotlight.
Get your complete 2018 Taurus horoscope from The AstroTwins: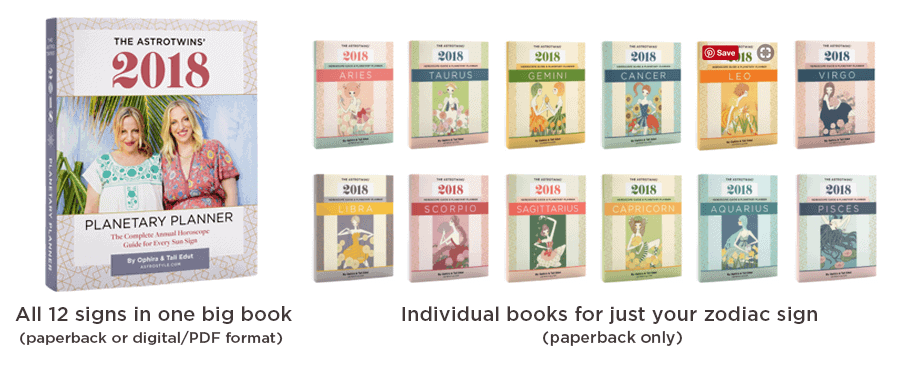 The AstroTwins' 2018 Planetary Planner is your horoscope guide to the entire year, with the most important dates and opportunities spelled out. Never miss a star-powered moment again! Order a book for just your sign or the complete 2018 Planner with forecasts for all 12 signs!