What's your Virgo 2018 horoscope cooking up for your Sun sign? A stimulating year filled with fresh ideas. New friendships and creative projects heat up, and love could turn serious.
Adapted from The AstroTwins' 2018 Planetary Planner
Hermit no more! In 2018, you could be a surprising fixture on the social scene, or just in the mood to pop up on social media and at events to meet and mingle. Friendships will give you life in '18, and you might get involved in a community or media project where you can blend your creative talents. Get ready to welcome people from all walks of life into your orbit, and to do some nomadic traveling during the second half of the year. Looking for a new place to call home? Don't rush into anything until the very end of 2018 (better still, wait for next year)—but DO try an Airbnb in an intriguing city or even another part of your town. See what it's like to actually live there for a week or so before you make a firm decision. Love could turn serious this year, but don't forget to have fun. It's important to uplevel your standards, as long as you don't build a self-protective wall around your heart. Artists and makers could start getting serious about their craft. Work with a mentor, agent or public space where you can start showing your talents and wares. Invest in your own marketing and media materials so the world can find out just how awesome you are!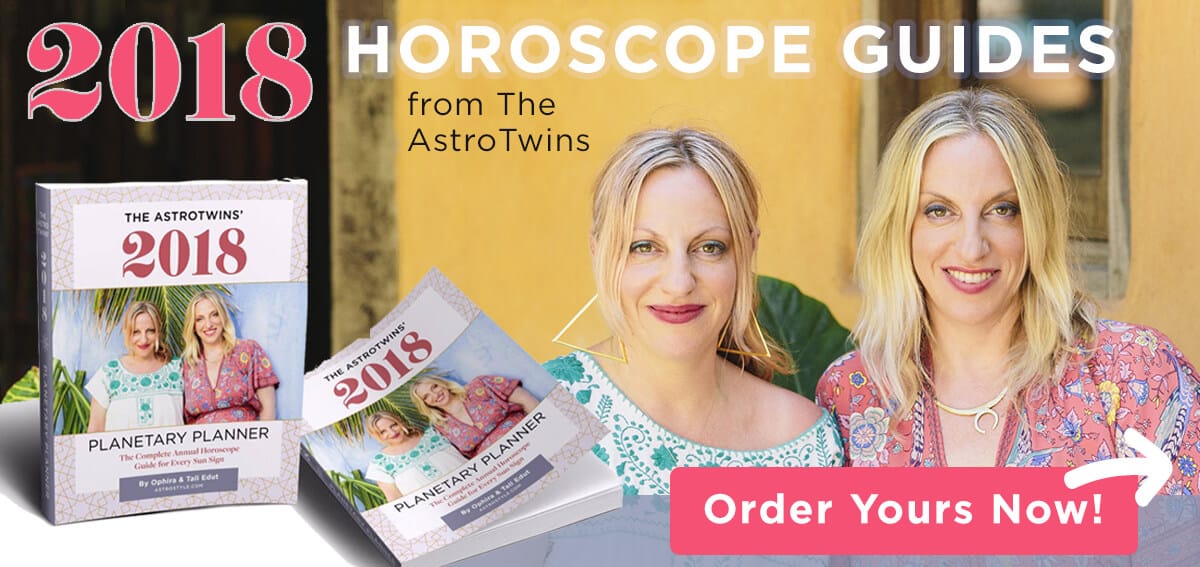 LOVE & RELATIONSHIPS
Your love life won't be the main event this year, but that doesn't mean you can't have fun! With expansive Jupiter in your social third house, single Virgos will enjoy lighthearted flirting and fun dates. Check out the options before you commit. Coupled Virgos can keep the sparks lit by exploring new hobbies, getting involved in your community and mingling in fresh scenes. Another reason not to rush? Serious Saturn will spend the next three years in your romantic fifth house, making you even more picky—er, discerning—than you already are.
MONEY & CAREER
Get your message to the masses! With outspoken Jupiter in your communication sector until November, writing, teaching and media are your sweet spots in 2018. No more hiding—your brilliant ideas can change people's lives. Is it time to rebrand the Virgo empire with sleek graphics and fresh taglines? Tech-savvy Uranus moves into your ninth house of publishing and global connections this May, staying for eight years. From memes to Medium, the Internet is your canvas. But skip the fluff if you want to go viral. With mature Saturn in your creativity zone until 2020, only a polished performance will build your loyal fanbase.
HEALTH & WELLNESS
The Buddha said it best: "We are shaped by our thoughts; we become what we think." And with mindful Jupiter in your intellectual third house until November, it's time to feed your worry-prone head some uplifting fodder. Curate a positivity playlist of audio books, podcasts and TED talks. Then pop in those earbuds and get metaphysical while you get physical. Watch what comes out of your mouth, too. Words really do have the power to shape your reality—now more than ever.
FAMILY & FRIENDS
Platonic friendships are the ice cream and the cherry on top of your 2018. With adventurous Jupiter in your social and open-minded third house until November, you'll meet kindred spirts from all corners of the world. Soak up synergy with people from wildly different backgrounds and put your heads together on a joint project or two. You could get involved in your neighborhood, possibly around an activist or community-improvement effort. (That is, if you stay in one place long enough to put down roots.) In November, Jupiter dives into your domestic fourth house, putting home and family matters front and center. Until then, mix and mingle away!
Get your complete 2018 Virgo horoscope from The AstroTwins: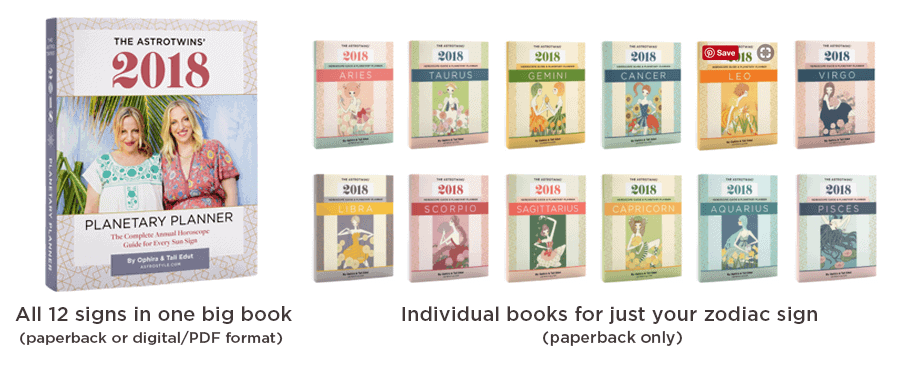 The AstroTwins' 2018 Planetary Planner is your horoscope guide to the entire year, with the most important dates and opportunities spelled out. Never miss a star-powered moment again! Order a book for just your sign or the complete 2018 Planner with forecasts for all 12 signs!