What do the stars have planned for your Capricorn 2018 horoscope? Your ruler Saturn is in your sign, sending you on a three-year reinvention tour. Change isn't easy, but you don't have to do it alone! New friendships and collaborations will help you be stronger together.
Adapted from The AstroTwins' 2018 Planetary Planner
Get ready to rebuild! As your ruling planet, structured Saturn, arrives in Capricorn for the first time since 1991, it's time to fortify your foundation from the ground up. Outmoded parts of your life and identity will fall away over the next three years, making way for a new and mature Capricorn 2.0 to emerge. This is a time to take inventory: Where in your life are you out of alignment with your values and truth? You might change anything from your appearance to your diet to your friendships this year. Luckily, you'll be attracting some wise and pioneering new people into your orbit—wayshowers who can introduce you to a new way of seeing life. In the second half of the year, new romantic and creative synergies could spark up, and a July eclipse can bring an out-of-the-blue partnership opportunity, either romantic or professional. Your relationship to money, investing, sex and intimacy will all get a makeover in 2018, too. Capricorn, you're changing from the inside out, and 2018 will be a year to let yourself go through these transformational processes until you find your groove!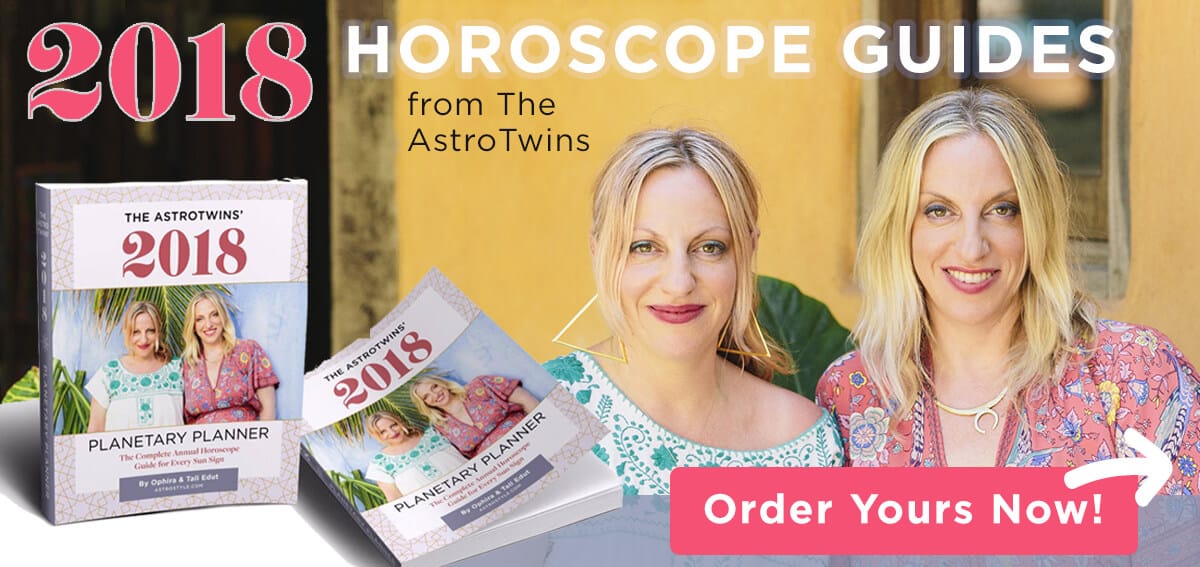 LOVE & RELATIONSHIPS
Romance with a twist? Unconventional Uranus will start an eight-year journey through your passionate fifth house this May, sparking desires that might surprise even you. A pregnancy is possible. Coupled? Monogamy doesn't need to equal monotony, and experimental Uranus could get the fires burning for longtime couples, too. In July, a solar eclipse in your committed relationship house might move things into official territory fast. Longtime duos will embark on a new chapter together, which may be a refreshing change of pace.
MONEY & CAREER
With accomplishment-driven Saturn (your ruler) in your sign for the next three years, you'll get serious about your goals! You could slowly and steadily build a solo venture into your next empire. If you're an expert in your field, Saturn may help establish you as a recognized and respected figure. Money management gets a makeover from this year's four eclipses in your financial houses. You could explore a joint venture, an investment or real estate, and you might field some unexpected job offers. With lucky Jupiter in your teamwork and technology zone, collaborations bring abundance. Look no further than your social circles for promising hookups.
HEALTH & WELLNESS
Streamline and simplify. While disciplined Saturn is in Capricorn, you'll need to cut the excess and prioritize. Luckily, many Caps already take this "less is more" approach. Saturn rules time, and while he's in your first house of appearances, you may explore anti-aging treatments or natural ways to keep your vitality glowing. Or, you'll embrace the beauty of getting older. In November, Jupiter enters your healing twelfth house for 13 months, a transitional time to rest and go within.
FAMILY & FRIENDS
Your efforts to establish firm roots hasn't been easy for the past few years. But in 2018, sweet stability could come to your home life at last. Disruptor Uranus has spent the last seven years in your domestic fourth house. Since 2011, you've had your share of ups and downs with a living situation. A female relative, possibly your mom, could have been a source of stress. Mid-May, Uranus departs, helping you settle into a deeper sense of security. With expansive Jupiter in your eleventh house of friendships, you could connect with a whole new tribe. Embrace the spirit of community, whether it happens locally or virtually. This could be a fabulous year to travel with friends or to try an all-inclusive resort where you can meet new people.
Get your complete 2018 Capricorn horoscope from The AstroTwins: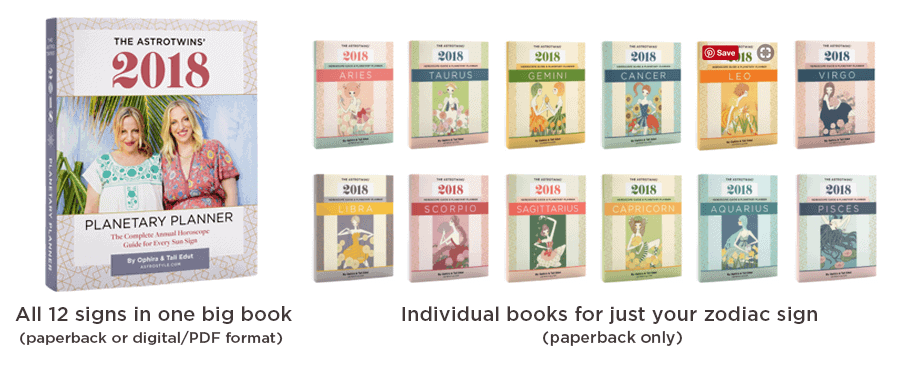 The AstroTwins' 2018 Planetary Planner is your horoscope guide to the entire year, with the most important dates and opportunities spelled out. Never miss a star-powered moment again! Order a book for just your sign or the complete 2018 Planner with forecasts for all 12 signs!