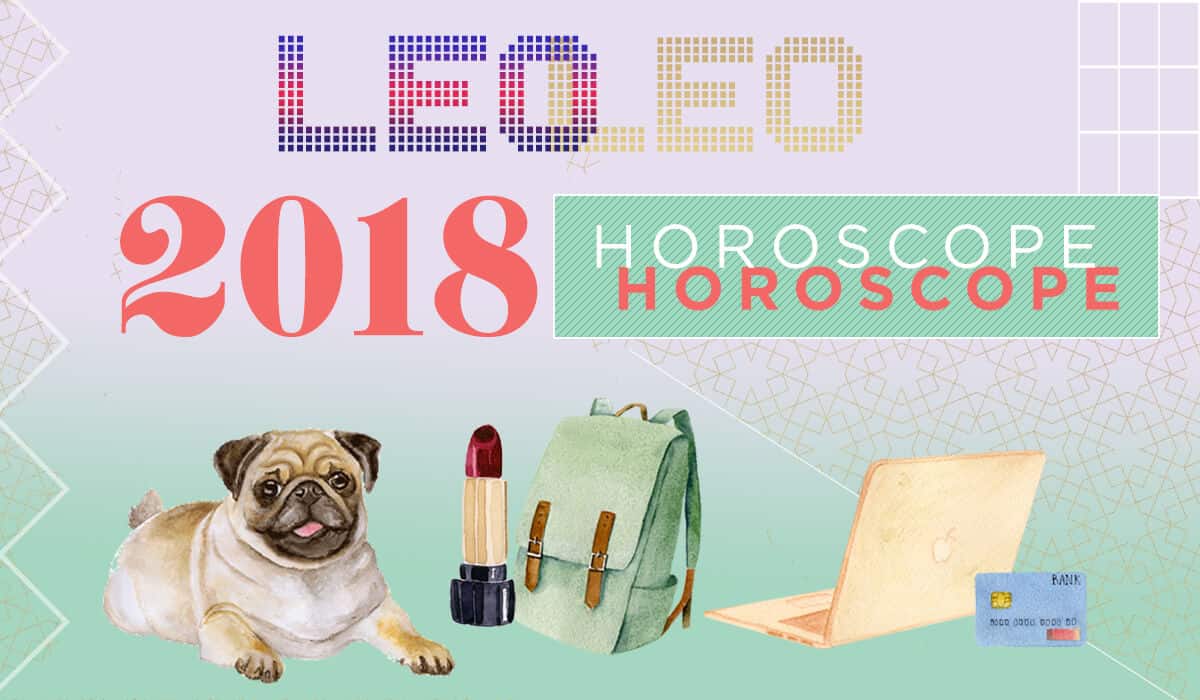 What does your Leo 2018 horoscope hold for your Sun sign? With two groundbreaking eclipses in your sign, big changes are coming to your personal goals. Sashay into the spotlight and claim your crown—but spend some time in the Lion's den too.
Adapted from The AstroTwins' 2018 Planetary Planner
Smile for your closeup, perform for your fans—then head for your dressing room, stat! This year is strong in both the public AND the private sectors of your life, bringing a heady mix of influence and introversion. It's the second full year of a series of Leo eclipses that are radically revamping your identity and personal goals from 2017 until early 2019. No eyesight-protecting paper goggles will be necessary this year, but there ARE two more eclipses in your sign (in January and August) that could catapult you onto a completely new path. Relationships will also undergo seismic changes, and you'll spend a lot of time figuring out the right new balance of "me" and "we." Give me shelter! Your home life is of 2018's big growth areas. You could move, buy property or spend more time at Chateau Leo. Connecting with your roots (especially female relatives) will strengthen your emotional security. For some Lions, a cub could join the pride sometime this year. Maybe baby?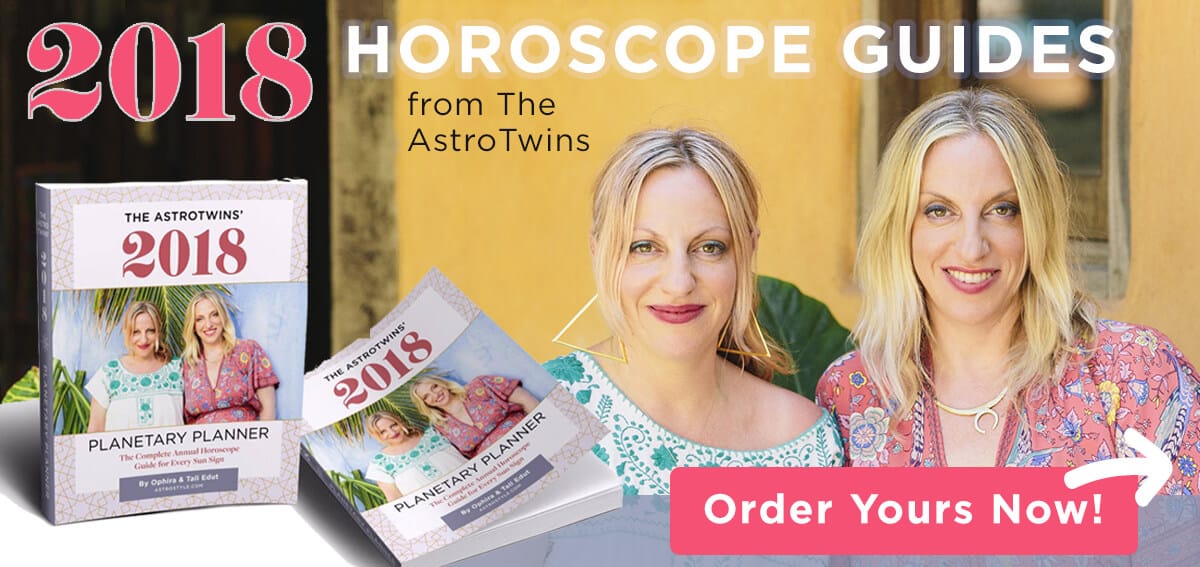 LOVE & RELATIONSHIPS
Ch-ch-changes! Your relationships are shifting, along with your priorities, as we enter the second year of a seismic series of eclipses in Leo and Aquarius. From 2017 to 2019, you're going through major personal transformations, which will alter your entire approach to partnership. Eclipses bring surprising and swift events. You could make a quick exit from a romance that's run its course or you might rush off to City Hall and tie the knot. Even rock-steady duos will go through a big growth phase. To top that off, in November, expansive Jupiter starts a 13-month visit to your passionate fifth house. One thing's certain: Love will be anything but business as usual in 2018!
MONEY & CAREER
Ambitious frontiers await! Mid-May, revolutionary Uranus starts an eight-year visit to Taurus and your professional tenth house—its first time here in 77 years. Between now and 2026, you could explore a few wildly different career paths. Your work may involve technology or uniting people around a world-bettering cause. This year's two Leo eclipses thrust you into the spotlight, possibly without notice. Keep your glam squad on call! But it won't be all red carpets and rave reviews. Taskmaster Saturn is in your administrative sixth house for the next three years, demanding that everything you do is set up on a rock-solid foundation. There's no cutting corners on the important stuff, so engage a team of savvy specialists instead of doing everything DIY.
HEALTH & WELLNESS
Feel it to heal it? This year's stars spotlight your emotional wellbeing, helping you become sound of mind, body and heart. Jupiter in your sensitive fourth house will prioritize downtime and self-care. Meantime, structured Saturn is in your health and fitness zone until 2020, forcing you to get regimented and reduce stress. Regular exercise and healthy eating are your new non-negotiables. You'll need to say "no" (a Leo's least favorite word!) to a few things so you can make time for Numero Uno. This could prove harder than it sounds, but set your FOMO aside in the name of your own health and happiness. July's Cancer eclipse could be the perfect time for spiritual healing or a retreat near water.
FAMILY & FRIENDS
Your clan takes center stage this year, as bountiful Jupiter visits Scorpio and your fourth house of home and family until November. This transit could bring a move, a pregnancy or a long-overdue renovation that turns Chateau Leo into everyone's favorite crash pad. Your relationship with your mother, a child or a female relative could go through an important evolution. While there will be a few growing pains, your bond should get tighter by the end of this year.
Get your complete 2018 Leo horoscope from The AstroTwins: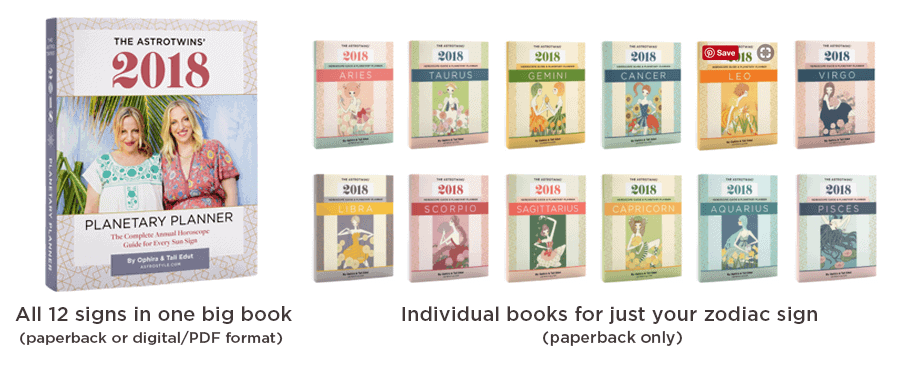 The AstroTwins' 2018 Planetary Planner is your horoscope guide to the entire year, with the most important dates and opportunities spelled out. Never miss a star-powered moment again! Order a book for just your sign or the complete 2018 Planner with forecasts for all 12 signs!