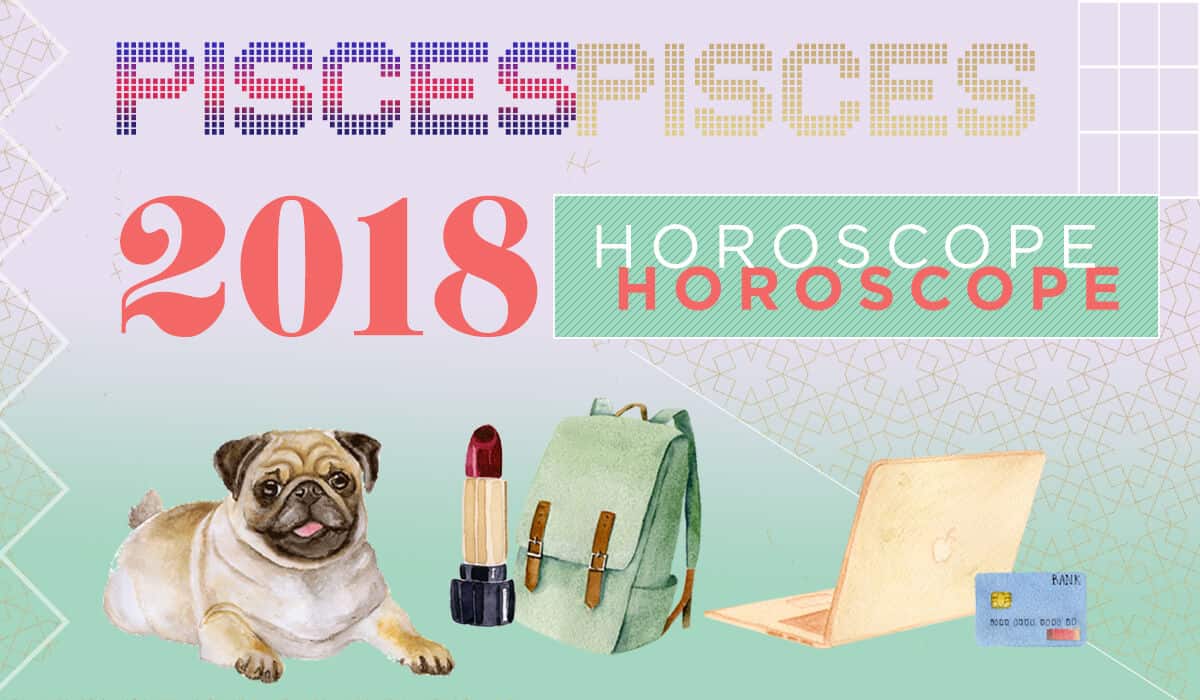 What does your Pisces 2018 horoscope have in the tea leaves for you? Sweet freedom and renewed optimism after a couple of heavy years—along with the chance to travel. Career stress lightens at last, and you could make powerful new allies who truly have your back.
Adapted from The AstroTwins' 2018 Planetary Planner
Free at last! You've shaken off the shackles of a heavy couple years, and 2018 could bring blue skies and progress. Your career has been a particular challenge over the past three years, but in 2018, inspiration reboots. Don't rush into any big commitments (unless you're so inspired), but take the year to explore, travel, do workshops and indulge in self-discovery. It's a time to take risks and connect with the wider world. Relationships also become lighter now, and you'll enjoy people who give you plenty of room to roam free. Absence will definitely make your heart grow fonder—but so will having a fun co-adventurer to join you on the road. A team project or collaboration could get serious, especially if you join forces for a greater cause. Networking can also pay off, so ditch the energy vampires and level up your social circle to include people who are as generous as you are. Some well-connected people could enter your orbit, and they'll open doors as long as you keep showing up. Cultivate these relationships—they're worth their weight in gold. Over the summer, a new romance, renewed passion and possibly even baby news could arrive.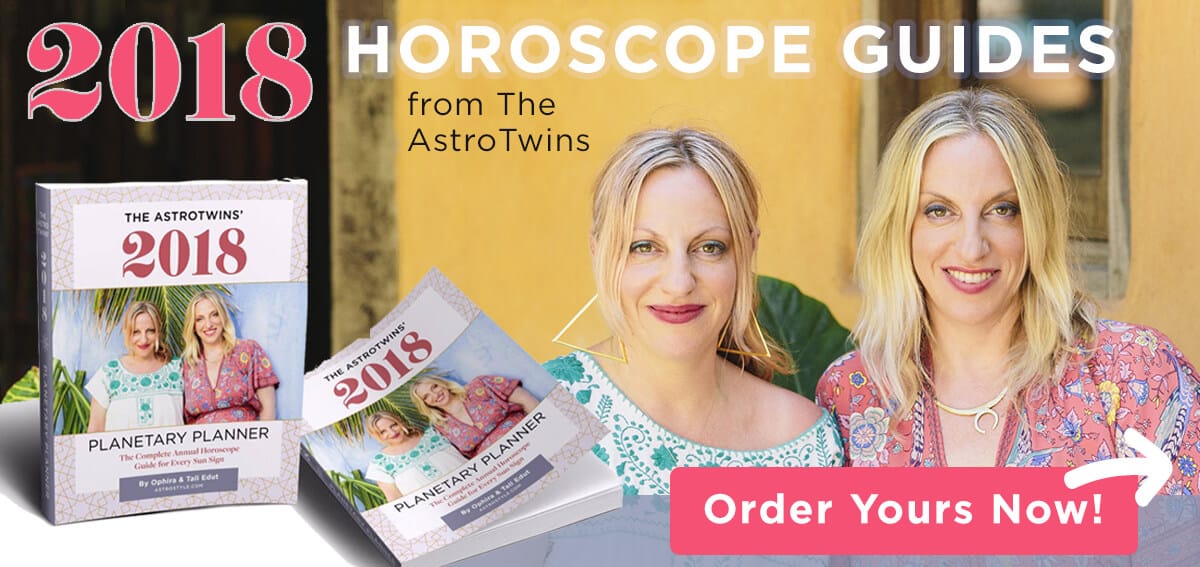 LOVE & RELATIONSHIPS
Freedom is your aphrodisiac! The last two years had a heavy relationship focus with Jupiter in your commitment houses. You may have gotten serious with one special person or parted ways with a longtime love. Maybe you spent a good amount of time supporting your mate or disappeared into a "couple bubble." Now, you're ready to poke your head out and see the wider world, as Jupiter soars through your globetrotting and freedom-loving ninth house. People who give you plenty of room to roam (and, ahem, breathe) are the ones you'll keep around. Travel, learning and even starting a business together could make your heart beat faster. For single Pisces, sparks could fly with someone from another culture or country. The July 12 solar eclipse in your romance house may bring love or even a pregnancy out of the blue.
MONEY & CAREER
The weight has lifted! In December 2017, heavy Saturn finally ended a three-year trudge through your career house that challenged you to be more structured. If you weathered slowdowns or setbacks, the pace will now accelerate. You could do a complete 180 from pessimism to optimism, as new possibilities crop up all year. Bountiful Jupiter is in your enterprising ninth house until November, getting you back into blue-sky thinking. And in November, Jupiter will start a 13-month journey through your career sector, which might be your luckiest professional year in over a decade. In May, unpredictable Uranus will end its seven-year run through your financial zone, making it easier to stabilize your work and money.
HEALTH & WELLNESS
Fresh air, please! With worldly Jupiter in your outdoorsy ninth house, you'll be your happiest in wide-open spaces. Combining physical activity with time in nature will make your spirit soar during this big-picture year. Four of this year's five eclipses will touch your health and healing houses, which could inspire you to change your diet, fitness routines or lifestyle. Some Pisces will deepen their interest in spirituality or adopt a new healing practice.
FAMILY & FRIENDS
Friends with benefits? (Not that kind, Pisces!) In 2018, your networking can pay off handsomely and connect you to a compatible new tribe. With ambitious Saturn in your group activity house for the next three years, be discerning about the company you keep. Seek a solid community of like-minded people who are up to big things, like you! Mid-May, unconventional Uranus moves into your social third house until 2026. Gather with kindred spirits around a common cause—and prepare to meet people who show you a whole new outlook on life.
Get your complete 2018 Pisces horoscope from The AstroTwins: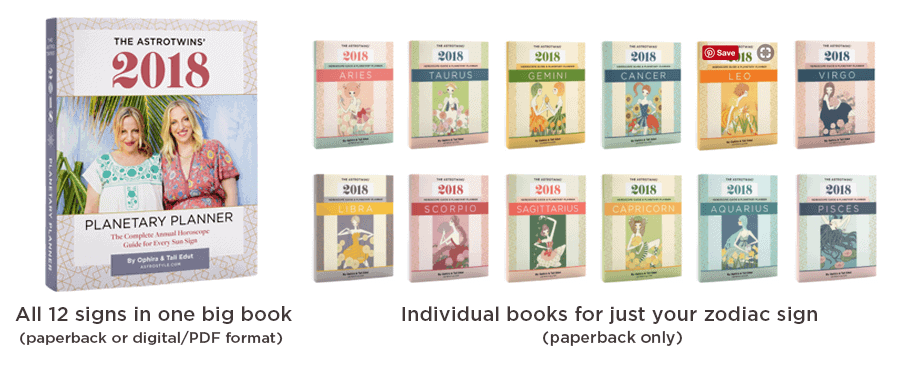 The AstroTwins' 2018 Planetary Planner is your horoscope guide to the entire year, with the most important dates and opportunities spelled out. Never miss a star-powered moment again! Order a book for just your sign or the complete 2018 Planner with forecasts for all 12 signs!